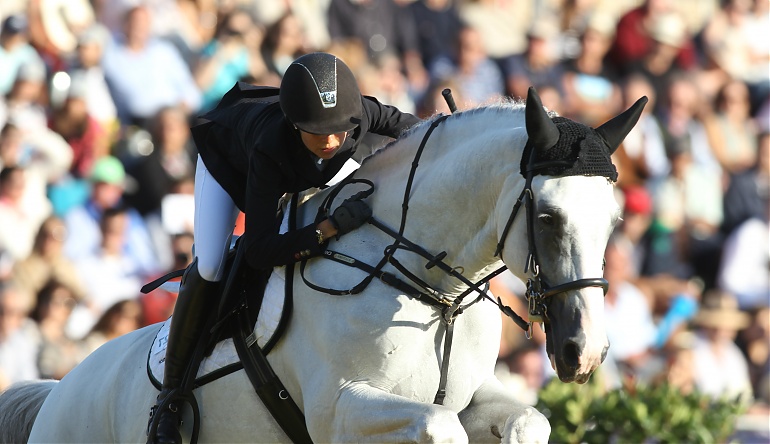 The complete 5* rider list for the Longines Global Champions Tour of Miami Beach has been released! With just seven day to go until the show gets underway and the 10th Anniversary season is officially launched, we are pleased to announce that along-side top show jumping stars released last week, such as legendary U.S. No1 Beezie Madden (USA), World No1 Scott Brash (GBR) and reigning Olympic Champ Steve Guerdat (SUI), the Tour will welcome a world-class selection of riders to the spectacular Miami Beach venue, including:
Reigning European Champion Roger-Yves Bost (FRA), 2011 & 2012 Longines GCT Champion Edwina Tops-Alexander (AUS), former Olympic Champ Rodrigo Pessoa (BRA), British legend Michael Whitaker, 2014 FEI World Cup Final winner Daniel Deusser (GER), Greek No1 Athina Onassis de Miranda, 2014 World Gold medallist Maikel van der Vleuten (NED), and Olympic and World medallist Laura Kraut (USA).
The cream of international equestrianism will be joined by the some of the biggest names in U.S. showjumping – Lauren Hough, Lucy Davis, Todd Minikus, Georgina Bloomberg, Katie Dinan and Jessica Springsteen. This landmark event and its jaw-dropping venue, which offers free admission to spectators, will be launched at a press conference at 1 Hotel, South Beach on Wednesday 1 April ahead of the start of competitions on Thursday 2 April at 8am.
For more event information, including show schedule, TV schedule and the complete 5* rider list please click here.