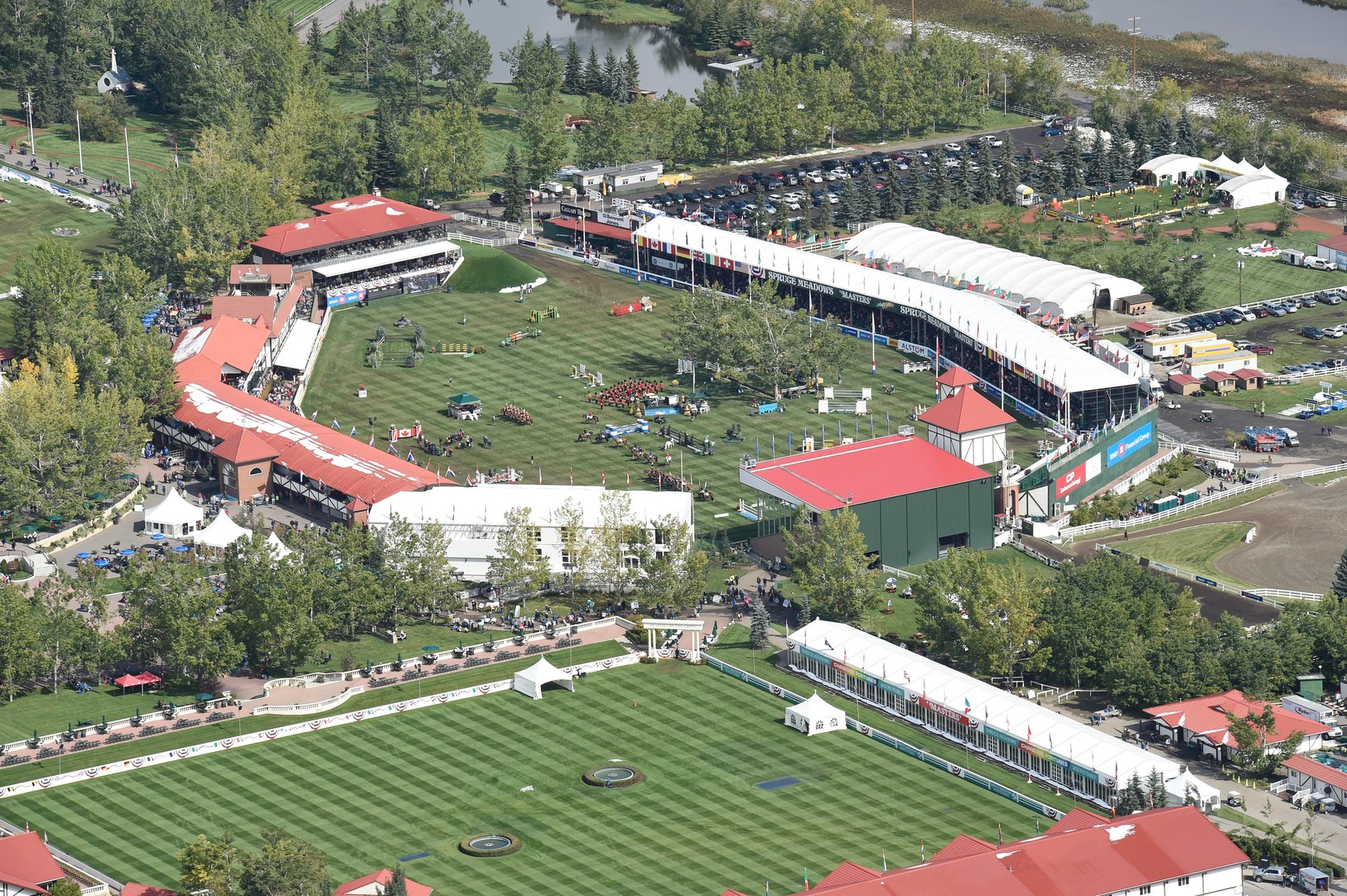 Endowed with prize-money totalling more than 2.8 million Canadian dollars, a line-up in a class of its own and Scott Brash's legendary opportunity to win the Rolex Grand Slam of Show Jumping, if he claims the victory in the "'CP International', presented by Rolex": The 40th anniversary edition of the Spruce Meadows 'Masters' is more spectacular than ever.
However, the best riders in the world, who start competing in the legendary "International Ring" of Spruce Meadows on Wednesday, have a long way ahead of them until the Final on Sunday afternoon. A maximum of 40 riders can qualify for the Grand Prix, which lures the competitors with total prize-money to the value of 1.5 million Canadian dollars. A third of which is reserved for the winner. If Scott Brash succeeds in winning this competition, his third Major victory in succession would mean he is the first rider to claim the title of the Rolex Grand Slam of Show Jumping, which would earn him the tidy sum of one million euros in addition to the regular prize-money. This has never been achieved before in the history of equestrian sport!
However, like most of his colleagues, Brash first has to qualify for the Final. Only very few riders have already assured themselves a place on the starting list of the Grand Prix: The local hero, Ian Millar, as last year's winner, for example, or the Swiss Olympic gold medallist, Steve Guerdat, as well as McLain Ward from the USA for his individual gold medal at the Pan American Games 2015.
The remaining riders have the opportunity to qualify for the starting list of the Grand Prix by achieving top rankings in the competitions from Wednesday until Saturday. There are two big jumping competitions every day, which means eight chances in total for each participant. The Nations' Cup on Saturday afternoon is the final dress rehearsal. Four riders per nation will compete for the team and battle it out for the team victory. Scott Brash will not be competing for Great Britain, he is competing at the 'Masters' as an individual rider. However, that makes no difference to the eligibility to compete in the Grand Prix on Sunday. Because when it comes down to the Final, the Major victory, every rider has to face the challenge individually. They have to do their best to jump clear in both rounds of the competition. Only the best twelve go through to the jump-off in the "'CP International', presented by Rolex". And then the dream of a Major victory is within grasp! For the best of the best the journey with Rolex will then begin – or will come to a sensational end with the fulfilment of a dream. Scott Brash's dream.
The Spruce Meadows 'Masters' 2015: Five days of top sport in a class of its own, a major decision: Will Scott Brash become a legend on Sunday?